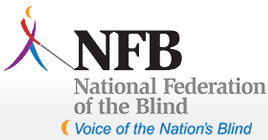 Save The Date!

The Best in Tech 2019 Conference will be held on
Saturday, November 16, 8:30am to 3:30pm
at the Braille Institute,
741 N Vermont Ave,
Los Angeles, CA 90029

Please save the date and come join us to learn about the latest in Assistive Technology. Hear and learn from users of this years newest solutions as well as take advantage of the opportunity to have hands on experience with these devices thanks to the vendors who make this event possible.

Never been to a Best in Tech Conference? Want to know what it's all about? Visit our Archives page to listen to audio of previous events and learn more about the resources discussed.

Have you attended previous Best in Tech Conferences? We're currently planning this years event so please give us your valuable feedback. The information you share will help us to provide you with a better event experience.
Interested in being one of our speakers?
Visit our Speakers page.

If you have any questions or concerns please feel free to contact Juanita Herrera.

Email: nfbevents@gmail.com
Phone: 818-457-9449