Hosted by: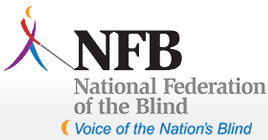 The National Federation of the Blind of California
San Fernando Valley Chapter

Presents
THE BEST IN TECH 2017

Best in Tech offers a great opportunity to those who are interested in learning about the latest innovations in assistive technology for the blind and partially sighted. Attend this free annual event that offers a rare opportunity to:

·Learn from actual users of the latest assistive technology about their favorite solutions (mobile devices and helpful apps, OCR products, CCTVs, digital book readers, note takers, and learn everything about the latest iPhone and IOS 11.

· Attend workshops to learn about what's new with Sweetman Systems including JAWS, Magic and Zoomtext Fusion, BrailleNote touch, BrailleSense Polaris, video magnifications, OCR systems and digital book players, and hear about the new Victor Trek (the talking book player with GPS) and Explore 8 and other products from HumanWare.

· Attend Braille Institute's workshop to hear about what's new with iOS devices and apps.

· Exciting New Addition! Learn about the exciting new technology created by Second Sight Medical Products who will be presenting the Argus II Retinal Prosthesis for blind individuals with Retinitis Pigmentosa and the Orion I Visual Cortical Prosthesis Systems for blind individuals due to virtually any non-brain related cause. Find out how this new technology has helped hundreds of totally blind people.

·Visit booths of the most popular vendors of blindness products, low vision magnifiers and related technology to get hands on experience and learn about the latest gadgets and solutions.

·Shop for holiday gifts and take advantage of special discounts.

·Meet and "talk tech" with others who are blind or low-vision.

·Many high-tech items will be raffled throughout the day (11am – 3:30pm).

The Best in Tech 2017 Conference will be held on
Saturday, November 18, 8:30am to 3pm
at the Braille Institute,
741 N Vermont Ave,
Los Angeles, CA 90029
Schedule of events

Please save the date and come join us to learn about the latest in Assistive Technology. Hear and learn from users of this years newest solutions as well as take advantage of the opportunity to have hands on experience with these devices. Thanks to the vendors who make this event possible.

Never been to a Best in Tech Conference? Want to know what it's all about? Visit our Archives page to listen to audio of previous events and learn more about the resources discussed.

Interested in being one of our speakers?
Visit our Speakers page.

Please register – We need an accurate headcount for food and beverages.
To register and get information email nfbevents@gmail.com
If you don't have internet access call (818) 457-9449 for help with the registration process.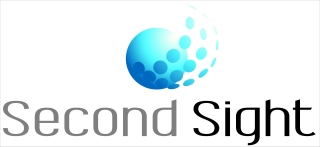 Enhanced Vision

A.T. Kratter & Co, Inc.

Baum USA

Aira Tech Corp.

EyeTech Low Vision

Marquez Products for Independent Living

Dayle McIntosh Center

Audio Internet Reading Service Los Angeles - AIRSLA
Sponsored by:
If you are interested in sponsoring this years Best in Tech please fill out our Vendors Registration Form.