Hosted by: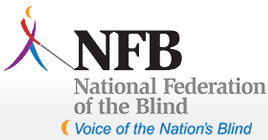 Archives

Thanks to AIRSLA (Audio Internet Reading Service of Los Angeles) and Bernard Falkin we have lots of great pictures and audio of the workshops and the presentations from the Best in Tech 2016.

Workshops:

Sweetman Systems
JAWS 18 and MAGic, Braille note takers, OCR and magnification, Pocket Recorder for IOS

Aira
Remote personal assistance via wearable Smart Glasses

Main Presentation

Actual users of various types of assistive technology shared their opinions and reviews of devices and solutions that have been most helpful for them or other blind / low vision patients and students who they have worked with or taught this year.

Part 1
Opening remarks

Part 2
Presentation on Baum USA's Vario Ultra Braille Display

Part 3
Presentation on Humanware's Prodigi Connect 12 and Uber Access.

Part 4

Presentation on iPhone 7 and 7plus

Part 5
Presentation on using Aira remote personal assistance

Part 6
Presentation on overTHERE, an orientational app for IOS

Part 7
Presentation on HIMS Blaze ET digital book and print reader.
Pictures
Take a look at these great photos that were taken by Bernard Falkin throughout the day.