DMR ID Password for a hotspot or Droid-Star
Modified 3/15/23 (typo)
First, get your DMR ID.
Then, go to the Brandmeister SelfCare web page and create a SelfCare password.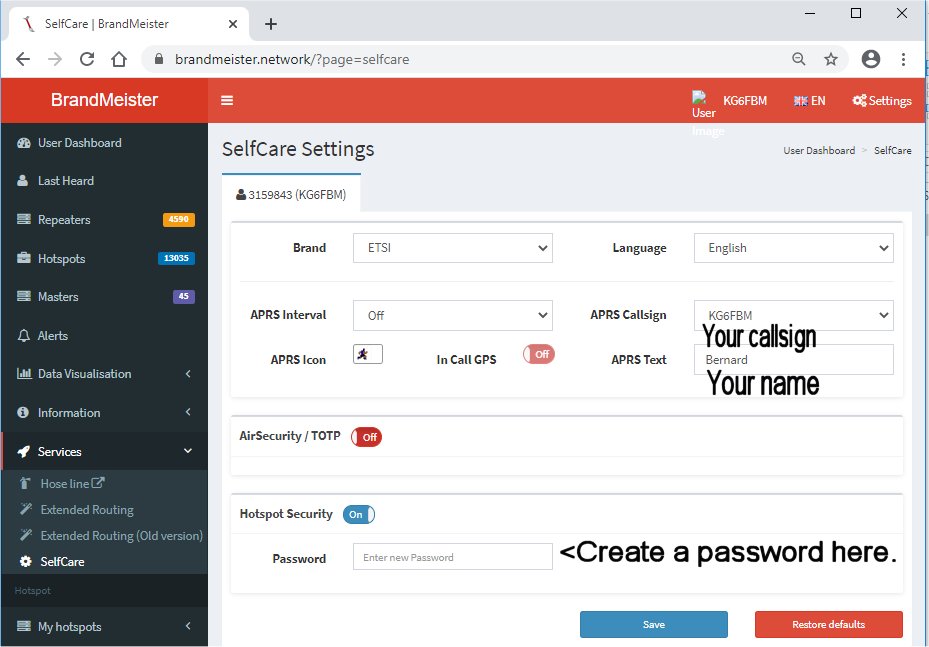 This will be the same SelfCare password that you will use in Droid-Star.
I you have a hotspot you will enter it it on the "configure" page.





Install and Open the DroidStar App from the Google Play Store (Android Only) and enter your Callsign, DMR ID, and SelfCare Password.
Change the ESSID to 2 or more so DroidStar doesn't interfere with your hotspot Pi-star.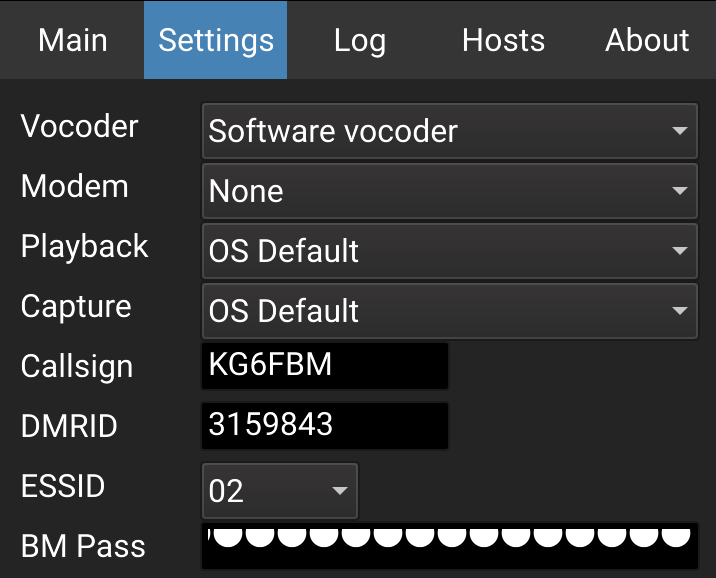 Now install the Software Vocoder.
Droidstar vocoder 64-bit
https://ke0zvd.com/installing-the-software-vocoder/
https://ke0zvd.com/droidStar/vocoder_plugin.android.arm

https://ke0zvd.com/droidStar/vocoder_plugin.android.arm64
https://bit.ly/3bNEEFe

https://u.pcloud.link/publink/show?code=XZOGNUXZMecvagBzEcuOlkFBox6SX0Pq1cek
And if the above links fail, try...
https://va2dg.ca/dl/droidstar/?MD

https://dudestar.gw8szl.co.uk/Droidstar/vocoder_plugin.ios.arm64
Copy and paste the above link that applies to your device next to Vocoder URL, then touch Download Vocoder.



Now, enjoy using the Droid-Star App from your Android phone or tablet.
Enjoy!
Questions?
Email Bernard at "kg6fbm[at]bflocks[dot]com"