DMR ID Password for a hotspot or Droid-Star
First, get your DMR ID.
Then, go to the Brandmeister SelfCare web page and create a SelfCare password.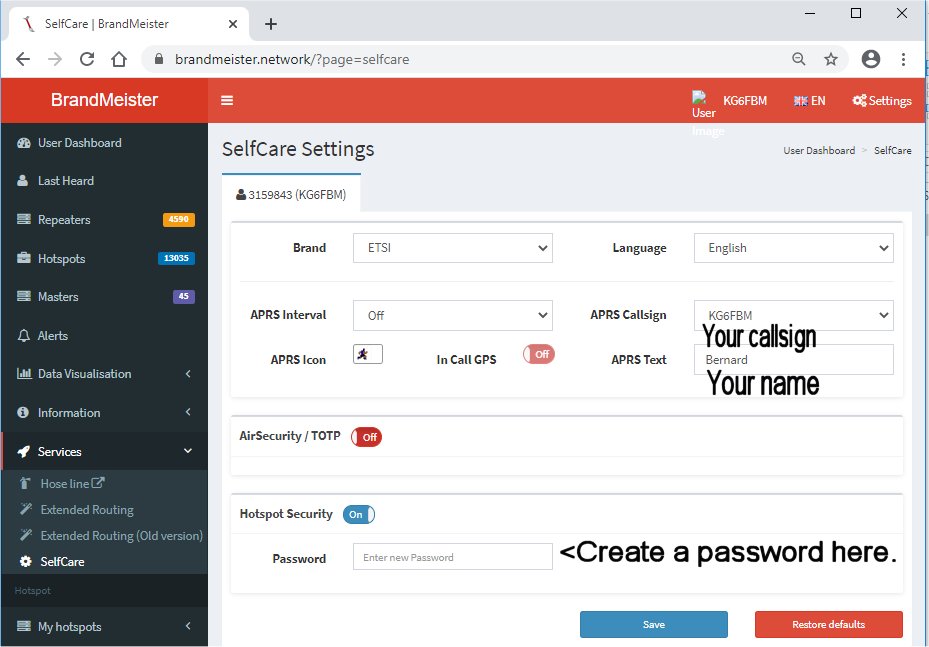 This will be the same SelfCare password that you will use in Droid-Star.
I you have a hotspot you will enter it it on the "configure" page.





Install and Open the Droid-Star App from the Google Play Store (Android Only) and enter your Callsign, DMR ID, and SelfCare Password.

Now, enjoy using the Droid-Star App from your Android phone or tablet.
Enjoy!
Questions?
Email Bernard at "kg6fbm[at]bflocks[dot]com"